Blog
How You Decsribe A Contionous Screw Flight? And How Is It Measured?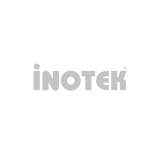 RELATIVE TO ITS PITCH AND DIRECTION, MATERIAL FLOW
When you receive an offer, a quotation or ınvoice from INOTEK, You will receive as fallow;
OUTSIDE DIAMETER
It means twice of stript width+ inner diameetr
INSIDE DIAMETER
It describes the pipe or shaft on which helicoid flight is welded.
DIRECTION OF THE SCREW FLIGHT
There are 2 options, right hand or left hand
THICKNESS
It descrıbes the thickness of plate it is made up. When we roll a flight the edge thickness of flight will be changed, thanks to our 2 types of machine, the difference will be as 1 or 2 mm depends on customer request or the place it will be used.
PITCH
It describes the distance beetween flight, normally or under normal circumstances, it will be equal to outside diameter.
WHATS RANGE OF MATERIAL ?
•
Carbon steel/Mild Steel